Reading Time:
6
minutes
By: Janette Dalgliesh – Confluence Daily is your daily news source for women in the know.
There's something uniquely delightful about Leo.
Ruled by the Sun, this fiery sign is all about your own most radiant sovereignty.
Leo is the monarch, the star of the show, glorying in the Self without a scrap of ego.
Think of a lion basking in the sun, and you get the idea.
Unapologetic.
Absolutely sure of himself.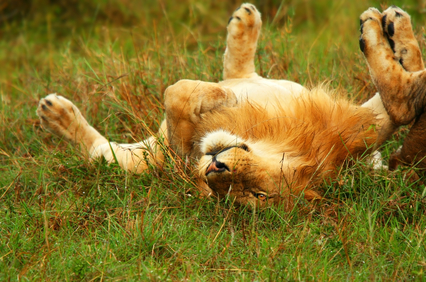 And also, at his core, playful like a kitten.
Because only a creature with complete self-assurance can gift himself the freedom to be silly without blushing.
New Moon is the time to initiate something new and fresh, and in Leo it's a powerful moment for self-awareness and self-expression, leavened with that playful inner kitten energy.
When Leo is at play, nobody else's opinion matters. Nobody knows how to 'do' you like you do.
We're bombarded by experts telling us how to manage our businesses, our homes, our kids, our social lives, our health. Leo says it's time to ignore them all!
I love an expert. We can definitely benefit from consulting someone with specialist knowledge.
I'm never going to ask my doctor how to fix the wiring in my home, and I'm not going to ask my electrician how to resolve a plug-in conflict on my website.
And I rely on my small cadre of coaches to help me when my feet stumble on the pathway to sovereignty.
But I'm not about to let my electrician choose the style of my light fittings, or let my web expert tell me what kind of business to be in.
And I'm highly picky about the coaches I work with. Only those who respect my sovereignty as much as I do get to play in my world.
Time to discern between you-as-sovereign, seeking expert support that's aligned with your core values; or you-as-follower, slavishly following someone else's ideas about how to be and do You.
We already have Sun, Mars and Venus in Leo, so this New Moon brings in a fabulous trifecta of beautiful resonance with Who You Are, an essential ingredient in experiencing peace and joy.
Add to this the momentum of Mercury moving Direct after his recent Retrograde period, and it's beautiful fuel for forward movement, letting inspiration naturally lead to clarity.
The only thing that might drag you back is a reluctance to drop old outmoded habits of thought and behaviour.
There might be old habits which are still in the process of change (Janette puts up her own hand for this!).
But that's okay.
The question is not 'have I completely and perfectly let go of all old habits?'
The question is 'have I decided to begin letting go of the old, and practising the new?'
It's the decision to be fully aligned with yourself that matters, not how 'well' you have achieved it (so please, if that's ever been a stick for your own back, quit that right now)
This is a great time to go back to LOA basics.
Who are you becoming? (the answer is 'the person who has That Thing I Want')
How will you know when you are her – what internal and external expressions of that woman will shine forth to make it unmistakeable, both to you and to the outside world?
What gaps exist between those expressions of self, and where you're at now? The work is simply to fill those gaps, and this New Moon is a great place to start or rekindle or re-energise that journey.
In the couple of days before the New Moon, we have a Dark Moon in Cancer – ideal for practising loads of self-love and self-compassion while you investigate what you're finally ready to release. And a perfect time for resting and preparing.
Then we're into the New Moon (exact times below).
Activities to leverage Dark Moon and New Moon:
create a Dark Moon ritual of intensive self-care, whatever that looks like for you – remember, this is not a time to rely on the experts to say what's right or wrong for you. Choose to focus on body, mind, spirit, emotional landscape – or all of the above
allow the fiery Leo energy to fuel inspiration, then lean into Mercury Direct to help you put it into words
take some action that feels good to you, whether it seems related to your ultimate goals or not – Mars in Leo doesn't want to be endlessly sitting around the house waiting for things to start. Let him inspire you to get something active under your belt
immerse yourself in fire colours of red, orange and yellow – whether in your surroundings or on your person, bask in the metaphorical or literal sunshine
Aries / Aries Rising
Where could Leo inspire you to explore beyond the known? We all have invisible limitations and habits we don't even recognise. This New Moon, simply be willing to open the door to new possibilities, and see what emerges.
Taurus / Taurus Rising
Is every aspect of your work bringing you delight all day long? If not, this New Moon is a perfect time to focus on what life might be like once it is. Each time you notice something not aligned with your joy, simply notice the gap, turn your attention to what you'd prefer, and bask in the simple delight of it (basking is like a Taurean superpower).
Gemini / Gemini Rising
Time for some party life! Open up connections to your groups – social, community, online, family and friends, even your clientele. You get to pick the kind of party – high tea with a violin quartet, street party with salsa band, BBQ on the beach. Make it literal or metaphorical, and embrace the role of hostess in whatever way most delights you.
Cancer / Cancer Rising
Explore the world of dreams and the imagination, seeking out fire and sunshine. Turn your face to the warmth, surrender to the daydreams that fill you with joy. If your brain tries to get you looking for the dark, just say 'not today thanks' and practice imagining the sun on your face.
Leo / Leo Rising
This is YOUR New Moon! Celebrate the powerful blessing of inspiration around your identity, and how you show up in the world. Go for a whole new look if that lights you up, or simply tweak what you have going on right now. Think hot chick, sunny girl, fiery empress – whatever thrills you – and express that in your look.
Virgo / Virgo Rising
Burn away any old outmoded habits to do with your money or your own core values, making way for the new. If you haven't re-evaluated for a while, now's the time to do it – whether it's your financial systems or your deepest and most personal values.
Libra / Libra Rising
Let words be your friend. Let your desires move from intangible concept to tangible language. This isn't about pushing for answers, but rather allowing your inspiration to become articulate, to be expressed. How to get there? Try poetry, fiction, journalling … whatever draws you in.
Scorpio / Scorpio Rising
Embark on some Intentional Nesting (a term unashamedly borrowed from fellow Confluence contributor, Jacqueline Gates). In other words, shape your own environment to be a match to who it is you most want to be (aka Who You Are). Apply to your home or to your work environment and bask in the delight of how aligned you feel.
Sagittarius / Sagittarius Rising
Expand your practical creativity. Make art, practice your favourite crafts, dive into a new cuisine, then share it with the world in a way that pleases you. Express yourself out there via your most delightful creative urges, the ones that feel truly YOU.
Capricorn / Capricorn Rising
Investigate your daily routines around health, family, work. What habits are no longer a match for Who You Are? What systems and structures could you upgrade to be more inspiring and supportive of your own self-expression? What old systems could you let fall away?
Aquarius / Aquarius Rising
Look to your significant one-to-one relationships, and ask which ones truly support your integrity and sovereignty. Let go of the ones that don't. Let go of the individuals who haven't earned a spot in your close, trusted circles – whether online or in person. And be prepared to burn a few bridges if necessary.
Pisces / Pisces Rising
This New Moon inspires you to upgrade and evolve in the areas of life to do with shared resources and your own hidden powers. Let the Leo fire and sun burn and melt away that which is not fully aligned with your true self. All that's required is the will to let it happen.
Exact times (US Eastern)
29 July 2019 7.30AM – Moon enters Cancer
31 July 2019 11.12PM – New Moon at 8 deg Leo
31 July 2019 11.58PM – Mercury Direct at 23 Capricorn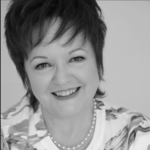 Janette Dalgliesh has a simple mission in life – to wreak more joy in the world. A keen student of astrology, brain science and Law of Attraction, she serves her people through astrology consults, coaching, teaching and writing. You can find her via Facebook, or at her website.