Reading Time:
8
minutes
By: Janette Dalgliesh – Confluence Daily is your daily news source for women in the know.
Are you excited for the Scorpio party? I am!
Yes, one of the guests will be Mercury Retrograde.
No, Mercury Retrograde is never a cause for anxiety or for expecting things to go wrong (read this article if you don't believe me)
And this Mercury Retrograde has all the hallmarks of an extra special period of transformational magic, possibly seasoned with a little mayhem (he is, after all, The Trickster)
First of all, let's do a quick recap of all the Scorpio action coming up in the next couple of weeks, and meet all the guests at this party.
Sun has just crossed into Scorpio, for the first time in 12 months – and he will stay there for a month, emphasising the intense Scorpionic energy we are already feeling from Venus and Mercury in this Pluto-ruled sign.
Next, we see the beautiful New Moon at 4° of Scorpio (exact times below).
If you like to have a New Moon ritual, your best bet is to read the rest of this article, and see what your intuition suggests would be the best kind of ritual for you.
Yes, the Internet is full of New Moon rituals – especially with this one falling so close to Halloween (a.k.a. Samhain/Beltane, depending upon how you personally mark these things).
But perhaps even more than usual, this New Moon invites you to create the ritual that suits you, uniquely. Borrow the pieces from other's rituals, by all means. But let your own intuition guide you as much as possible.
Meanwhile, we are already feeling the influence of the upcoming Mercury Retrograde, which starts right at the end of the month and will make its effects felt through until early December.
So why am I calling this a Scorpio party? With all that intense energy, is it REALLY a party??
Maybe not everyone's kind of party – but definitely mine!
Small, intense, intimate, connected. Low lights and the murmurs of world-changing conversation. The drinks are potent and the air is likely smoky, and probably not with nicotine.
Yes, that kind of party.
My favourite clue to the quality and characteristics of Scorpio comes from the imagery associated with this sign.
Most of us are familiar with the scorpion – that dangerous animal which can sting itself when angered, injecting toxins into its very own body. Scorpio is certainly capable of this kind of intense pain. I know I've done it, and I'm willing to bet you have too.
But the other symbol associated with the Scorpio dynamic is the Phoenix — the fabulous mythical bird which rises from the ashes of its own fire. It's a potent symbol for death and rebirth, as a unified phenomenon. The old has to die, to make way for the new. But the new arises out of the very process of fiery transformation which initially looked like death.
That's the key quality of Scorpio which makes this party so potent.
As you know, if you've been reading this column for more than five minutes, we are in the phase of the Saturn-Pluto convergence in Capricorn where things are getting serious.
We're building solid foundations for what we want to create next.
So, think about the process of creating a brand-new building.
If you're preparing the ground and pouring the foundations for something robust and new, chances are you might find something buried on your site that needs to be removed or released or navigated, before you can finalise those new foundations. An ancient plague pit, an unmapped medieval tunnel, a natural spring.
Scorpio is ruled by Pluto, lord of the underworld, so this is his natural area of expertise.
A Scorpio party is one which make space for whatever dwells in the depths of our unconscious.
Pluto rules Scorpio, and a Pluto change is slow and deep (and often scary AF). When we finally release that stuff, we also release a huge amount of power. And that's incredibly useful if you are trying to build something new and significant and robust.
There are two qualities to contemplate when you are thinking about this Scorpio party, especially the Mercury influence.
First, we may well find ourselves dealing with deep, hidden memories and beliefs. It's tempting to think that we have to dig down and effort our way through dredging up the ancient painful stuff, but that's not necessarily true.
Rather, with Mercury Retrograde in Scorpio, you can expect that if there are deep, hidden memories that need to be addressed, healed and processed, they'll come up and make themselves known by the results they provoke. It may be a no-dig party, all the way. (And if you are in the mood for digging, by all means go for it).
Secondly, Scorpio longs to be deeply and intimately connected with others; and that gives this sign a new and different quality to its 'partner' Taurus.
Taurus, the sign opposite Scorpio, seeks to acquire resources and tangible results for the Self, which is an essential part of life.
Scorpio seeks to acquire what is best for the self and the others who share one's life, because that is also an essential part of life.
In other words, Scorpio understands that sometimes the personal ego must be put aside for the larger shared goal. For Scorpio, those relationships with intimate others in our lives matter, tremendously – and setting aside one's own ego and one's own desires might be required.
In The Wrath of Khan (1982), Spock said that "the needs of the many outweigh the needs of the few". In the sequel movie, The Search for Spock, Captain Kirk breaks all the rules because he believes that sometimes the needs of the one outweigh the needs of the many.
That whole sequence powerfully demonstrates the duality of self-sacrifice vs entitled egoism. Either me or us.
But Taurus and Scorpio both play their part.
This is not an either/or duality.
This is the and/and, where the needs of the many meet with the needs of the self.
I benefit as an individual, when I live in a society where everyone is well paid, and where multiculturalism and inclusivity are the order of the day.
Empathy, and generously sharing with the collective, have both been shown, again and again, to benefit the individual in the long-term.
It's pretty obvious that not everyone on the planet shares this perspective, of course.
But we know that the Saturn-Pluto convergence has a societal and collective aspect to it.
We already know that over the coming months we're likely to see that which has a flimsy foundation beginning to implode.
I'm willing to bet we'll also see a kind of stand-off between the old duality of "entitlement v. martyrdom" on the one hand, and a more inclusive dynamic of "we're all in this together" on the other.
In fact, I'd argue that we're seeing it played out already, in small but noticeable pockets.
Recently Arnold Schwarzenegger proclaimed just how absurd it is to politicise climate change, as though one group could be "for" the climate and one group automatically then choose to be "against" it.
We are all in this together.
Personally, we all get this amazing opportunity to bring difficult old emotion-based stuff to the surface to be dealt with, so that it doesn't return.
Societally, we may find something similar at play.
Whether we're talking individually or collectively, the way we will know that there is something to be dealt with is to look for the results of that old stuff, the tracks it leaves in the paths of our lives. Those tracks often show up in our relationships, and especially those which are close and intimate.
And because this is Mercury, we get some extra magical zing.
First, Mercury will be zipping in and out of a supportive trine relationship with Neptune through until December. Neptune's capacity for sweeping away boundaries, and his natural alignment to the intangible and the ineffable, brings a magical potency to this party.
But also, we benefit from Mercury's ability to dive into Pluto's realm and return at will; and his capacity to bring consciousness and awareness to something.
Messenger of the gods Mercury can help us to wrap words around the things which we might previously have struggled to define.
And he knows how to do discovery without judgement.
As you unearth anything you don't like, Mercury can help tap into a response of "oh, well that's interesting!"
This is not to say we want to try and intellectualise or analyse old emotions. That never works!
But awareness is the first essential step to releasing old crap, and this Mercury Retrograde is a powerful ally in that process.
This is Mercury helping us to mine the deepest areas of our souls and our psyches, from a place of wonderment and wide-eyed curiosity.
So what should be our strategies to make the most of this incredibly valuable time?
We can ask ourselves some questions while exercising plenty of self-compassion and a healthy dose of Mercury-based curiosity.
For example:
how do I try to control or manipulate others in ways that I haven't previously been aware of?

how do my personal desires intersect with the desires of those around me?

where in my life do I turn a blind eye to the suffering of others, and what could I do

differently?

what voices am I not allowing into my life, because what they say might be inconvenient or uncomfortable?

what outcomes in my life suggest I might have something unhelpful lurking in the undergrowth

; and how could I flow more self-compassion towards me, to make awareness and healing easier?

where could I trust more?

where can I release old "ego attachments" – the need to control, the need to determine how things should be done?

what old ways of being or thinking need to die within me now, in order to make way for the birth of the new?

how can I be an agent of change, to facilitate and create space for the best possible outcome for those with whom I share the planet?
The past is no longer here.
But its relevance lies in the lessons we learn from it, and the impact it has had on our present — the tracks it has left behind. And that's can be the starting point for this party.
Please note, there will be plenty of people around you for whom this period maybe difficult or even traumatic, especially if they are not particularly astro-aware, or if they don't have strong skills in terms of self-compassion or self-awareness.
Wherever you can, and however you can, be kind; and maintain good boundaries too.
Walk away from the conversation if that's what you need to do.
And if you find any part of your own magical death/rebirth process more difficult than you feel comfortable with, please avail yourself of some of the following resources, and/or activate your own favourite sources of support.
Brooke Costello – The Model

(a powerful self-coaching tool – this video includes some chat to a student, so start watching at around 8:30 in)

Tim Phizackerley – PSTEC

(an excellent modality for all kinds of unhelpful buried memories, beliefs and thought habits)
Karen CL Anderson – Difficult Mothers, Adult Daughters (an excellent book which, in my view, teaches strategies which could work for almost all intimate relationships – not just mother/daughter)
Get some coaching help –

Lisa Hayes

,

Jacqueline Gates

,

Cindie Chavez

, me (link below)

Talk to your therapist, or get a good referral to someone who will be open to a little woo-woo

.
And whatever you do, don't let the whole death/rebirth thing alarm you. Celebrate it, because it's so damn juicy!
This is what humans do all the time.
This is how we expand and grow and become our most authentic and unique selves.
It's not always easy, it's very rarely smooth, but oh my gosh – when you embrace the process and throw yourself into it wholeheartedly, the personal power and joy you unleash is limitless.
Limitless!
And who couldn't use a bit of that as we head into the final quarter before Saturn-Pluto convergence. Right?
Exact times (US Eastern timezone):
27 October, 11:38 PM – New Moon at 4° Scorpio

31 October, 11:41 AM – Mercury Retrograde at 27° Scorpio

20 November, 1:09 PM – Mercury turns direct at 11° Scorpio

7 December, 11:57 AM – Mercury exits the Retrograde shadow zone at 27° Scorpio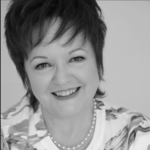 Janette Dalgliesh has a simple mission in life – to wreak more joy in the world. A keen student of astrology, brain science and Law of Attraction, she serves her people through astrology consults, coaching, teaching and writing. If you'd like Janette's in-depth insights into your own unique astrological chart, you can find her via Facebook, or at her website Resonant Joy.